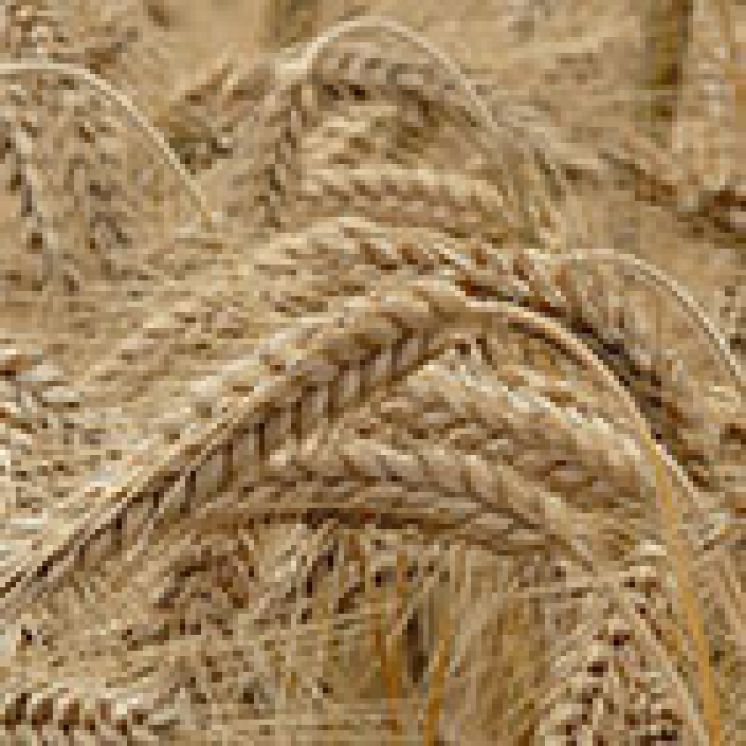 Special GST Discount
up to 50%
Adati alias Commission Agent (businessman) sitting in Agriculture Product Market (Purchase & Sale) buys agriculture products from farmers and resale it to the retailers. This is the prime activity that happens in Adati's alias Commission Agent's office everyday.Process for the business is like this. Farmer visit Adati alias Commission Agent's office with agricultural products. Farmer informs businessman about the product that farmer product and about the total weight.Based on this information, businessman create Patti document for the said farmer and for the products that he/she brought in to businessman's office.In this Patti document, businessman capture farmer's name, product details, product weight, Hamali (effort charges for delivering product to businessman's office), Tolai (efforts put in to calculate the actual weight of the product), Warai (efforts put in to remove products from vehicle to businessman's office), Chalai (efforts required to clean products), advances paid to farmer & levy imposed agriculture product marketing association.Post to that businessman print Patti document and handover it to the farmer as a proof of accepting products and accountable to pay the payment for the goods purchased.Once businessman resale those products forward to distributors or to wholesalers or to retailers and when these buyers pay to businessman? At that time only businessman pays to farmer. While paying, businessman also adjust advances paid to the farmer.Businessman needs to main Patti register, Sale bill register, Unpaid Patti Report, Paid Patti Report, Pending Advances Report, Farmer Ledger and Daybook Report.Acme's Insight Software handles all above mentioned processes. In addition to above, Acme's Insight also provide value added features. Let us read about each feature one by one.
Sales Bill rounding method




This feature allows business owner, accountant or billing user to decide how rounding to be done when final Patti document and Sales bill is prepared. This feature is available in the form of settings.

Default Memo Type In Sales Bill




This function helps business owner or billing user to decide what type of sales bill to be prepared as default. Choices are cash bill, credit card bill, credit bill or multiple. This feature is available via settings.

Itemcode and Customer code while creating sales bill




In Adati business, business owner can use item code while selecting agricultural products. Business owner can also select farmer's name and buyer's name by code.

Show customer balance in pick list




This feature helps business owner or billing user to get accurate information about outstanding payment from buyers. And payment due to farmers.

Pick list by letters in sales bill


This is customizable feature available via settings. By this feature, business owner or billing user can decide how pick list of items to be selected in sales bill. Here user got 3 choices, first character of the product, first two characters of the product or first three characters of the product. Once the setting is selected, UI (user interface) of sales bill will act accordingly. User's comfort is addressed accurately in

Acme's

Insight software since definition of users comfort changes from city to city and from state to state.

Allow Multiple Payment Details In Sales Bill




This function helps business owner or staff to accept multiple payment mode like some payment in cash, some via cheque, some via credit card, some via electronic transfer and/or some via credit.

Show items rack wise




This function helps delivery staff while goods are picked up for delivery purpose.
Maintaining stock in multiple units




This is feature keeps the track of what is purchased and how v/s what is sold & how.

Show item balance while creating sales bill




This is another useful function that is linked with stock data. Here business owner or staff can decide how balance to be shown after item is selected in sales bill namely after entry of every item or after entry of 20 items. Business owner or user can decide as per their comfort and as per their business process. This function is available in the form of settings.
CRM means customer relationship management. Now-a-days (in the era of Mobile phones, Smartphone, Web sites, Web Portals, Internet, TV, etc.) CRM has become an utmost important activity for every business since competition is increasing beyond imagination, thinking and speed. Acme's Insight software offers CRM for various PR (Public Relationship) activities to be done with suppliers (farmers) and with buyers (distributors, wholesalers & retailers).
Send transactional messages




Using this function, to send transactional mobile text messages as soon as credit sales bill is created. Send them reminder for payment.

Send promotional messages or emails




Using this feature, send message about material available for sale.

Create mailing list and generate mailing labels




Acme's Insight can generate & print mailing list of all farmers & buyers. Acme's Insight can generate & print information in mailing label format. These printed labels can be used by business owner to send them information about new products, about new scheme (if any), etc. by post and/or by courier.
Accounting is an integral part of every business. Acme's Insight offers complete accounting on click of mouse button. Read below about various features alias functions are available under Accounting feature group namely:-
Bank reconciliation




Bank reconciliation is one of the most tedious tasks for every business owner. Acme's Insight software offers a feature by which bank reconciliation happens in lesser time. Kindly contact Acme's office or Acme's partners office to see how this feature helps garment business and how this feature saves owners time.

Interest calculation




Suppliers charge interest when bills are not paid in time. This feature calculates the interest being charged by the suppliers. Many business owner keep FD's with banks. Bank gives them interest. Interest received from the bank can be rechecked by garment business owner using this feature available in Acme's Insight.

View, print and email Balance Sheet, Profit & Loss and Trial Balance




Balance Sheet, Profit & Loss and Trial Balance are the important documents that display health of retail business. These reports are available on click of mouse button. The best thing about Acme's Insight is, business owner, accountant or staff does not have to have accounting knowledge to generate these reports. Acme's Insight is developed in such a way that if business owner, accountant and staff enter every purchase bill, sale every product, enter every payment + expenses, enter every sales or purchase return using Acme's Insight! These reports will automatically be updated as soon as these entries are made in to Acme's Insight.
Printed reports give an opportunity to business owner to work out various strategies on how to increase business, how to add new or more products, how to introduce new brands, etc. Printed reports (somehow) got more impact that is emotional to every Indian mind than seeing the same report electronically on computer monitor. Acme's Insight provides standard reports. In addition, Acme's Insight provide report-writing module. Using this module, business owner can generate customized reports as per the need of business. Following reports are available in Acme's Insight namely:-
Stock report




Stock report item wise, category wise and farmer wise. Fast selling items, dead items, slow moving items, etc.

Accounting Reports




Balance Sheet, Profit & Loss, Trial Balance, Sales Register, Purchase Register, Bank Book, Cash Book, Expenses Book, Creditor's Register, Debtor's Registers, General Ledger, etc.

Print Date & Time on each report




Acme's Insight print date & time on each report so that trailing on each reports becomes easy. This function is available via settings.
There are many things (task in hand) that happen before business starts and after business is closed. These activities (task in hand) fall under the category of back-office task. Listing down features of Acme's Insight that falls under Back-office category namely:-
Scheduler & task manger




Acme's Insight software offers feature that can be used before or after transaction hours. Businessman can add various important business task like IT return date, IT payment date, License Expiry date, Paying Electricity Bill, Paying Telephone or Mobile Phone Bill, etc. in Acme's scheduling software.Acme's scheduling software sends an alert text message on mobile phones used by businessman.

Software security for users




Acme's Insight understands the security aspect. Acme offers user-friendly security features that can be used using mouse button clicks. Businessman can create users based on duties to be performed by the staff. E.g., User is allowed to create sales bill. Now this user will not be able to see and use features and functions of accounting, stock, purchase, accounting, etc. Acme's Insight allows businessman not to allow sales billing user to have access to any other functions & features available in Insight.

Automatic back-up of Insight


Acme's Insight offers this most important feature to every buyer of Insight. This feature automatically takes back up of data created & generated by Insight. Back-up data is stored in computer hard disk in day wise folders. Each folder is given day name like Monday, Tuesday, etc. Each customer is requested to copy daily back up outside the computer. May be on pen drive or USB hard drive. Nevertheless, copying daily back up out of computer is must. In India, power conditions (supply) are not healthy and consistent. Sudden spike in power supply can ruin the entire computer setup available in automobile spare part shop.

1 comment
shri basavraj bapusa vadere Sangli

Saturday, 28 January 2017 10:40
Leave a comment